E-Cigarettes with Graphic Neon Sign

30 Day Total Satisfaction Guarantee.
Even if you drop your sign on the floor hanging it up, we will fix or replace it!
30 Day Free Trial
(Stock Signs Only)
If you don't agree your stock neon sign is the BEST investment for your money, you may return it within 30 days for a full refund. (Details Below Product Description)
1 Year Manufacturer's Warranty on this sign.
Click the button above for full details

Questions?
Call us at 888-526-8321 and let one of our friendly Sales Staff answer any questions that you may have!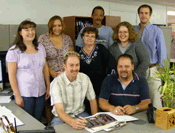 Jantec Office Staff
SS-35-07
E-Cigarettes with Graphic Neon Sign
32" wide x 16" high

Retail Price: $399
Your Direct Price: $299.00


Our signs feature Genuine Neon Glass Tubing.
Neon continues to be the most effective form of signage.
For a small investment, our window neon signs can turn your free window space into advertising worth Thousands of $$$.
Let our Quality Neon Signs ADD EXCITEMENT and draw more potential customers to your Business!
Hanging hardware & chain included.