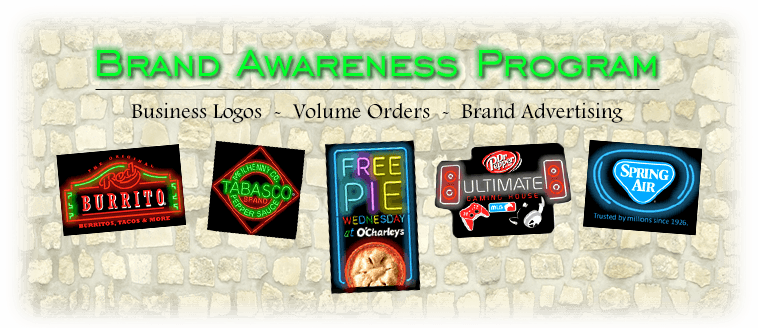 Are potential customers familiar with your Business Logo and what it represents?
Do Customers shopping for your Brand of Products know where to find them?
Is Your Product Sales Volume as High as it could be?
If you answered "NO" to any of the above, then our Brand Awareness Program has been designed to help you. A Quality Neon Sign is a PROVEN form of advertising that has lasted the test of time and continues to effectively attract potential customers with the Bright Glow of Neon Tubing!


Let us Create a Neon version of your Logo or Brand that will work non-stop for you 24/7. For just a small investment, neon signs will showcase your brand name to thousands of potential customers!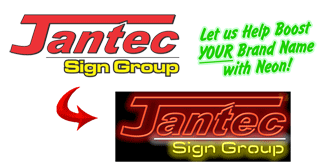 Our Neon Production Floor has been streamlined to produce large quantity orders quickly, and efficiently. Quantity Order Discounts are also available to help maximize your budget, and increase your advertising reach!
Once your quantity order is complete, we will warehouse your neon signs free of charge. We will then drop-ship these signs directly to your individual customer locations via FedEx or UPS Ground at your request!